CTTC held the ceremony of the 110th anniversary with topic '110th anniversary of Cao Thang integration and development' to review fine traditional values, honor the positive contributions of past generations.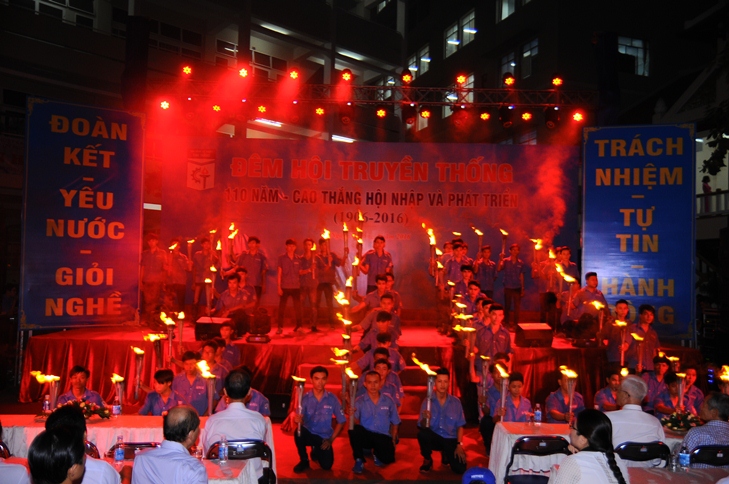 Students hold torches to shape number "110" symbolizing 110 years of establishment
Mr. Le Tung Hieu, former student in 1952-1959 (right) và Mr. Hoang Don Banh, former student in 1967-1968 (middle) were giving speech at the ceremony
Mr. Le Phung Hao, former student in 1982-1985 (right), Mr. Ngo Minh Trung, former student in 1996-1999 (second on the right), Ms. Le Thi Hong Loan, former student in 1992-1995, are sharing memories and experience in the tradition ceremony.
Music performance of traditional Youth Union Club
Generations of students took part in the ceremony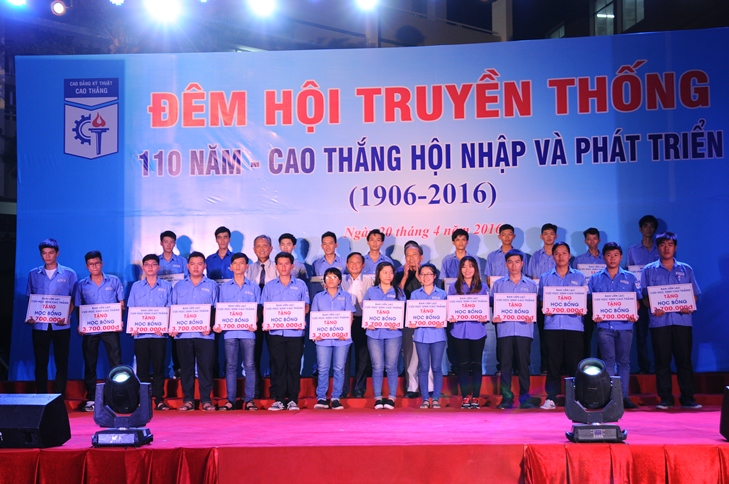 Alumni handed scholarship grants to undergraduates.
By CTTC