On the 27th of April 2017, Cao Thang Technical College (CTTC) had the privilege to welcome elite Malaysian students from the Duke of Edinburgh International Awards, occurring at the Old Main
The meeting was engaged by CTTC's representatives: Ms. Binh Ngo (MA) - Deputy Head of Science and Technology Department, Deputy Head of Electrical Engineering Faculty; Youth Union; Ms. Duong Nguyen, lecturer in English and more than 20 Malaysian young volunteers coming from high schools, universities of Malaysia. The meeting commenced at the Old main, where memories of history and the long-standing development of CTTC have been stored and passed down from generations to generations for more than one decade. They also paid a visit to factories, laboratories equipped with modern machines with the aim of learning about the organization framework as well as technical subjects or terminologies in the curriculum.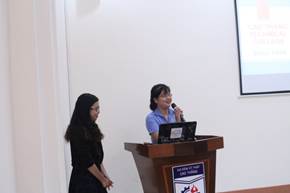 Student representative is giving a lecture about the curriculum and development process of CTTC.
Uplifting moments at the meeting.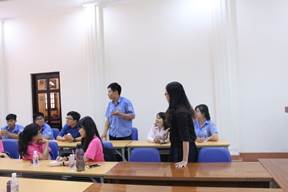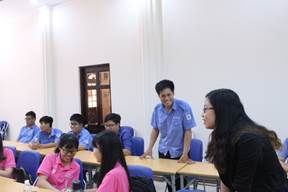 Students practice speaking English by asking Malaysian students questions.
Malaysian students are paying attention to the presentation about CTTC.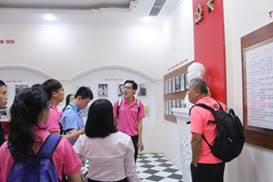 Ms. Binh Ngo is introducing outstanding former students.
CTTC's students and lecturers are exchanging information about the establishment of the school.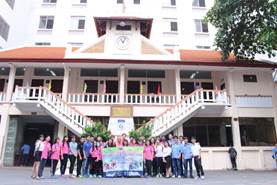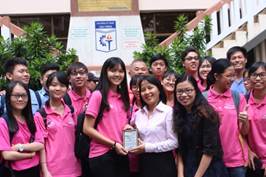 Some memorable moments are snapped.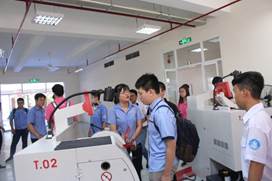 Visiting CNC lab.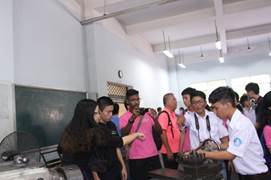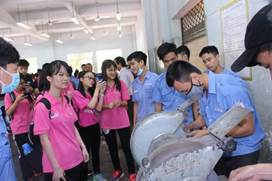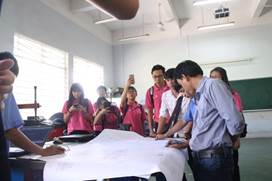 Visiting factories with the support of lecturers from Electrical and Automobile faculty.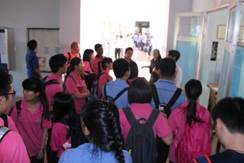 Meeting Mr. Thanh Pham, Dean of Electrical Engineering Faculty.
By: Sunshine